Sports
Barcelona Star Finalizes His Exit From Barcelona To The Premier League And More
JOIN OUR WHATSAPP GROUP
Barcelona Star Finalizes His Exit From Barcelona To The Premier League And More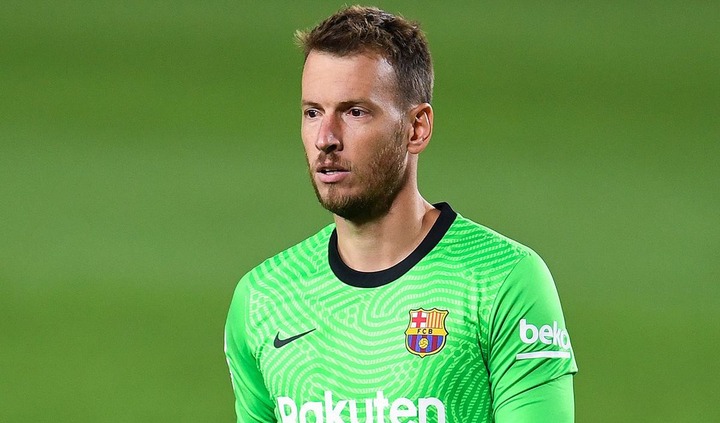 The operation from FC Barcelona continues to take shape in the summer session of the market in 2022. As the colleagues from the newspaper As collect, Neto Murara (33 years old) is finalizing his departure from Xavi Hernández's team to the Premier League. Without going any further, the goalkeeper is going to try his luck in the Premier League with Bournemouth.
What's more, the former Juventus player from Turin and Valencia has followed the duel of his next club live (against Aston Villa), accompanied by the representative Borja Couce. Likewise, with permission from Barça, the goalkeeper has been absent from the last work sessions of the Barça team. The incorporation of him to Bournemouth is imminent.
FC Barcelona is rubbing its hands over the imminent signing of Marcos Alonso from Chelsea. An issue that Thomas Tuchel, coach of the London team, has made quite clear in the press room. "He has asked us to leave and we have reached an agreement. It would not make much sense to have put him on the field today", he admitted.
A key piece for Real Madrid, Vinícius has once again shown his ambition with the 14-time Champions League winner. "I admire the players who have achieved so many things at this club, who have achieved those things at the biggest club in the world. Of course, I want to keep winning here and play for a long time to win as much as them, and try to be as influential. like some of the greatest players who have worn the Real Madrid shirt", he told the UEFA media.
FC Barcelona has a serious problem with Frenkie De Jong as he is determined not to move from Camp Nou in this transfer market despite offers from Chelsea and Manchester United. The Dutch soccer player is a great player, but the club needs his departure to enter some 80 million euros to heal its Financial Fair Play and thus be able to register all the signings they have made in recent weeks.